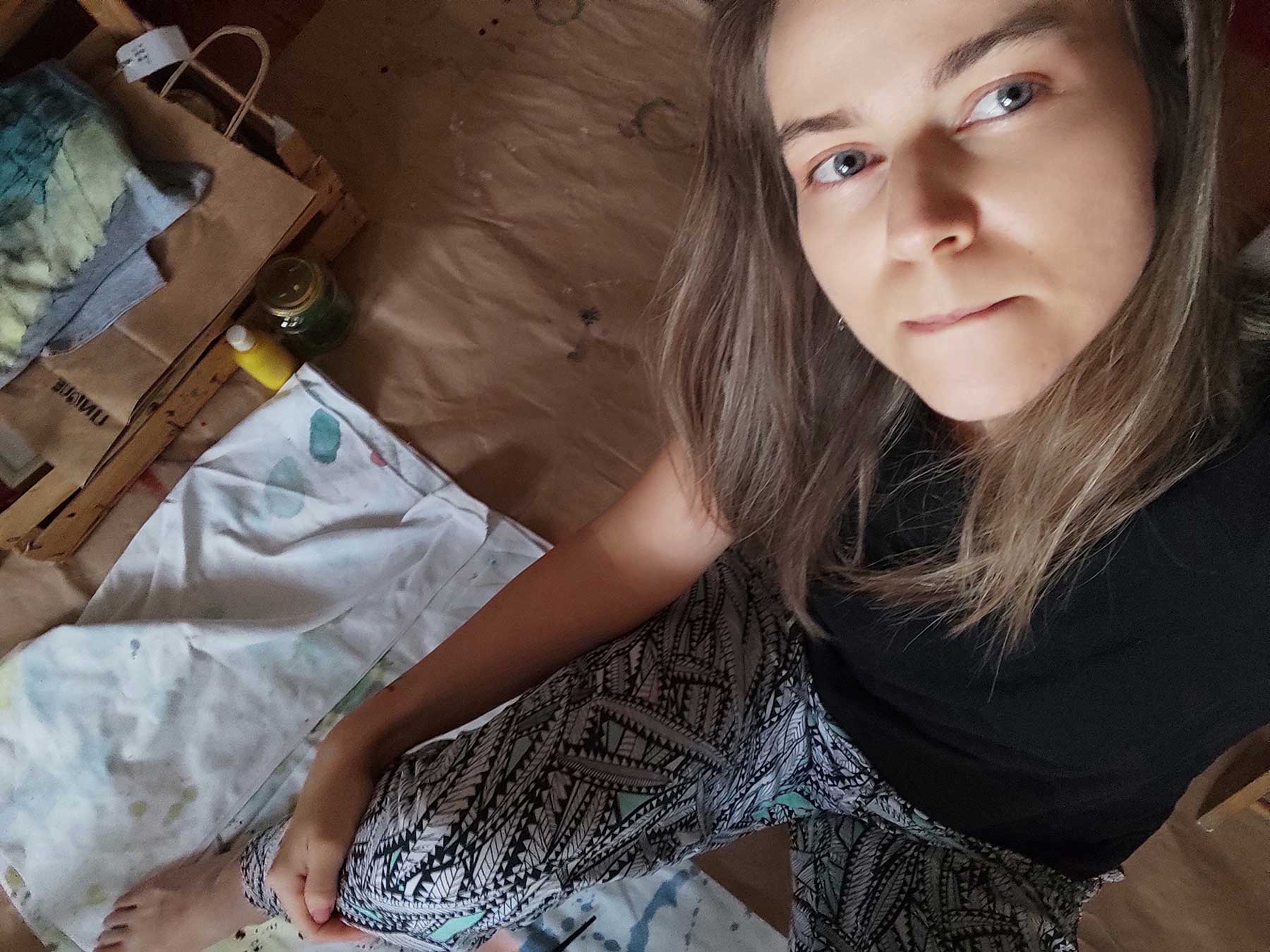 Hello people,
I always paint at my current inspiration. My main inspiration is water. Making art is all about being in a present moment which leads to calmness so that is what actually shows on my pieces, that is why you will enjoy it.
I paint with as little thoughts as possible. I often don't know what I want to create on the painting. But I know I want to feel refreshed when I'm done. I use mostly watercolors. I follow the color overflow and add something. The painting is created by itself.
I like to work with what is fluid. I like to observe the movement of water colors on paper, as well as to observe surfers, and to dive. Everything that water gives us is precious. We are born in water. It purifies us and transmits information. We are part of it.
Painting and making music for me represent flow. That is my approach to arts. Like a water flow and often slow. Art is a way for me to be present in the present moment. Most of the works belong to the abstract style. Techniques are Watercolor, Graphic, Mixed Media, Digital Collage.
Works represent expansion. They have no beginning or end; they build on each other. Every mistake is an opportunity to come up with something new, unexpected. Possibility of a new creation opens up. I can't tell you exactly where the inspiration is because its everywhere and permeates everything including me.
Sometimes I draw some specific motifs. It is important that is always fun and the flow is followed. I draw some Native American symbols, as well as other Eastern culture motives. Also I sometimes draw modern motives and symbols. Native American culture is my great love and inspiration.
Jovana Milenkovic, Art Designer